Steam Name: Manny
Steam ID: STEAM_0:0:56966279
Profile Link:
http://steamcommunity.com/id/manny101
Age: 19
How long have you been rping? 8 to 7 years
How did you find us? The group announcement and Hank
Have you been banned from Singularity Gaming?
Nope
Yes
_______________________________________________________________________________________________
Name: Neenu'Weeras vas Xeram
Age: 29
Species: Quarian
MOS (Military Occupational Specialty) : "I told you already.. Ugh.. I was a Chief Engineer in the past, which still hasn't changed."
You do understand as this is a private server and you have filled out a Application you can be removed from the Server or have your Character taken away within reason at any moment:

Two Paragraph Backstory(For Returning players it is only one Paragraph), Five to Seven Sentences per Paragraph.
Neenu'Weeras was born aboard the crowded Flotilla in the year 2157. Her early life was nothing special compared to any other of her kind, although her own actions and story was the interesting part. Neenu's mother worked amongst the scientific teams, balanced between Mechanical skills and her gifted intelligence in the scientific field, mainly being most useful alongside on-field operations, a job which strained her from seeing Neenu too often, but tragically the job she has lost her own life to. With her mother deceased, Neenu's father took over most of the parenting, looking after and teaching the growing child the one thing he mastered most of his life, in an attempt to obliterate any left over memories from the past tragic event. The one skill which her father mastered was scavenging, mainly parts of ships or left over parts to make something useful out of them, which given time, made her improve upon those skills and even move forwards past her own father in the mechanical field. Years passing, Neenu left for her pilgrimage, leaving her father back on the flotilla with his ancient bones, although still going through with her attempt of seeking out simple opportunities, which all failed at the mere end, causing her to seek out more complicated methods. After weeks of searching, her hours of seeking for a job landed her on an Alliance ship, one allowing all Races support on all fields, in an attempt to build co-operation and craft bonds with one another to look past there obvious differences. Neenu worked on-board the ship for a number of years, working mainly in the Engineering field and participating some or few on-going missions. With time passing, Neenu was awarded the title of 'Chief Engineer' on her pledged ship, but a title wasn't the only achivment she received, another gift was from the ships Captain, which allowed Neenu to take one of there advanced modules back to the flotilla to complete her pilgrimage, no worries, that same module was updated before Neenu leaving her crew. Once she brought back the module to present it to one of the admirals, her service was more then welcomed to that same admirals ship, being 'The Xeram'. Years passed on after her accomplishments, her title of 'Chief Engineer' easily transmitted itself onto her chosen ship, along with a second title being awarded to her, the transit of 'nar' to 'vas'. The change seemed worthless for other species outside of the Quarians, but it meant a major victory for the teens returning from there pilgrimage. Neenu happily served aboard 'The Xeram' for a number of years, although the idea of assisting the Alliance once more crossed her mind after pure chaos striking acorss the galaxy, effecting all species, planets, and ships. Her service continued, up to a point until she saw her chosen ship finally fixed and perfectly updated, as it took her quite a while to get everything to a decent level, but a single error at this point could of blown the crew and the ship into a history book. So Neenu made another major decision, one which she went through happily, being to once more leave her ship after seeing it was stable enough for another supervisor and instead help the alliance recover to show some 'Quarian sympathy' and to help out one of the major council races achieve there superior Military power once more.. Incase those 'things' ever showed up again.



Posts

: 1


Join date

: 2016-03-16


Age

: 28


Location

: Las Vegas, Nevada



You're going to be let in but no skimpy PAC3's for your quarian, no grotesquely offensive OOC slandering, and no bugging of admins, I see any of it you will be permanently banned i'm being told by half my staff NOT to let you in, so do not disappoint me - A very Cautious Accepted -
Owner





Posts

: 272


Join date

: 2015-08-09



You failed the small test on how you would react to light criticism,
you are permanently banned from here on out
, you can only have this appealed if 5 or more members of the community wish you back in, thank you for ruining your own chance.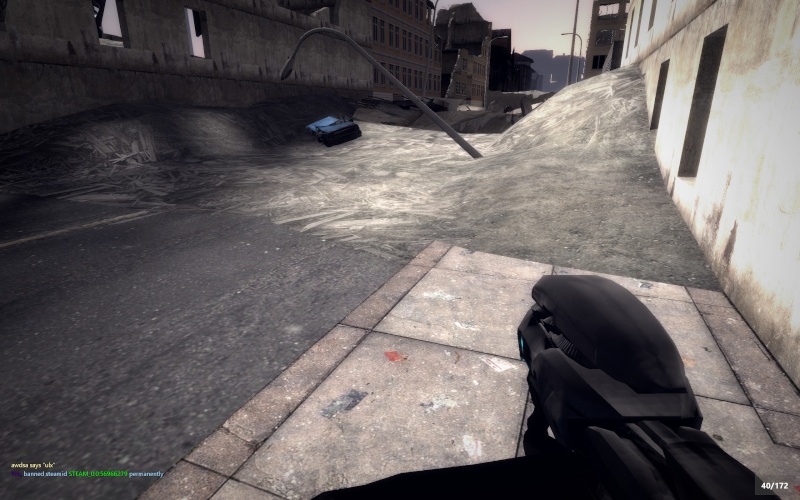 Owner





Posts

: 272


Join date

: 2015-08-09




---
Permissions in this forum:
You
cannot
reply to topics in this forum