Among the shores of the afterlife.
---
"Memories warm you up from the inside. But they also tear you apart."
---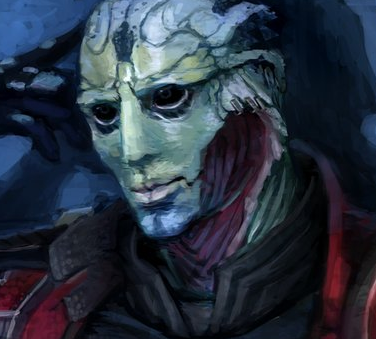 "I could see now after revisiting Rakhana that my condition was never going to fully recover. I kept seeing the dead in my nightmares and could never feel the reaper's visions completely disappear from my mind. Instead it only got worse and worse. I expected to find some sort of hope on Rakhana but instead I saw only what I kept seeing before me. The bodies of the innocent laying dead and no one around me seemed to bat a eye except for me. It is the reason why I requested to be taken off the Task Force. I went back to Kahje to consult with the priests there about my condition but they could only do so much to bring comfort to me where none resided. Using what I had learned I had taken a kodiack from Kahje and returned to Rakhana to one of the largest burial grounds here where the last of the Hanar evacuation ships left while so many more needed to leave. As I write this. I plan to make peace with myself and end my body's life so that my soul may continue on to the next life on the shores of Kalashia. No one will bat a eye just as before. No one will know who I was. All I know is that I will finally join my Siha, Captain Yrlios, in the after life where our souls may be together. I end on this note to say that, I regret costing my old team their lives. And hope that this act will show them that I had always carried this burden with me. To me, they were tu-fira. To the rest of the world, I was nothing but drala'fa.."
Last edited by Kravis on Sat Apr 02, 2016 5:59 pm; edited 9 times in total



Posts

: 20


Join date

: 2016-03-18



Updated again. If you want your character added. Interact with him abit or PM me on steam.

---
Permissions in this forum:
You
cannot
reply to topics in this forum