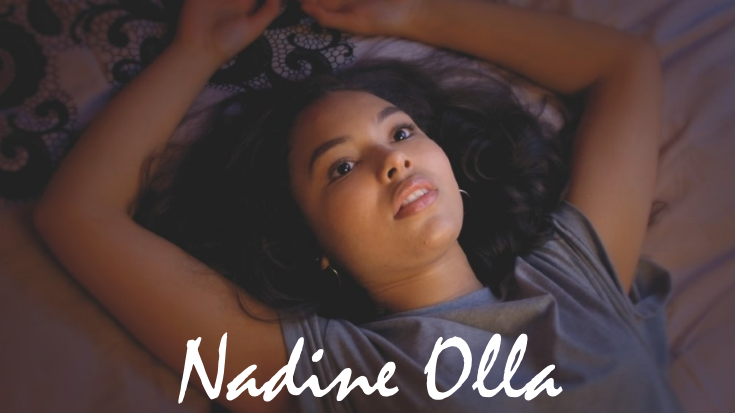 "All you need in this life is ignorance and confidence, and then success is sure."
BACKSTORY:

ya got played there

comin soon
"Stubborn people get themselves in a lot of trouble, but they also get things done."
FULL NAME: Nadine Alisha Olla

RACE: Human

ETHNICITY: African American

AGE: 20

HEIGHT: 5'11"

WEIGHT: 154 lbs

EYE COLOR: Brown

HAIR COLOR: Black

SKIN COLOR: Dark Brown

PHYSICAL ABNORMALITIES: Scar across nose bridge and chin, freckled cheeks
"A good plan violently executed now is better than a perfect plan executed next week."
MORALE: 85%

NICKNAMES: N/A

PHOBIAS: Ornithophobia

SEXUALITY: Homosexual

RELATIONSHIP STATUS: Romantically Involved

MENTAL STATE: Stable
"Between two evils, I always pick the one I never tried before."
OUTFIT:

Navy Blue Worker's Jumpsuit | Black Boots | Red Scrunchie

MILITARY ROLE:

Chain Gunner

FAVORED ITEM(S):

Lucky 1990 Quarter | Limited Edition Boxed 12"

Pundman Action FigureSPECIALIZATIONS:

Heavy Weapons Training

FACE CLAIM:

Jessica Sula

VOICE: La La Anthony
"I have learned that to be with those I like is enough."
(Romantic Love|Familial Love|Extremely Liked|Well Liked|Liked|Known|Aquaintenced|Disliked|Well Disliked|Extremely Disliked|Despised|Feared)
Voai T'Neava:


Initial Opinion:
Voai's honestly one of my best friends on this ship. I don't think I've ever gotten so wasted with a person before. Neither have I had so much of a good time with someone while drunk off my ass. Also seems to think she can outrun and outlift me. She can't.

Update - 4/3/2016
I didn't really expect this. I mean, I was always sorta... hoping, I guess? I don't know how this is gonna work, being in the military and all, but for now, being with her is enough.
I'm still gonna kick her ass in the gym, though.

Alicia Liddel:


Initial Opinion:
Incredibly nice person, and also incredibly annoyed with everything. She's fucking hilarious, honestly. Teth seriously lucked out with her.

Luke Teth:


Initial Opinion:
He's my superior, but he's one of the most laid back superiors I've met. Guy didn't even give much of a shit when we crashed into his apartment and drew all over him.

Elliot Foster:


Initial Opinion:
I remember him from the engagement party, and vaguely remember him after I woke up at Teth's apartment. Real friendly guy, runs the bar sometimes. And honestly, anyone that's giving me free food is cool in my book.

Update - 4/3/2016
Hope he's doing alright, what with everything that's been going on... I know Hart's death really affected him.

Arthur Hawthorne:


Initial Opinion:
Really weird woman. Speaks like a robot, kinda acts like one, too. Damn, if she ain't scary, though. Like she knows she's acting like a robot, like it's a joke to her or something.

Fale Thoak:


Initial Opinion:
Creepy motherfucker. We get it, asshole, you can cloak.
God, I wish I could cloak.

Iryx T'Nali:


Initial Opinion:
I fully respect the Vice Admiral, and I'm sure she's... nice. I think. Fuck, she just scares the shit out of me, really.

"Life's too short to hate pop music."
Last edited by Ferris~ on Sun Apr 03, 2016 3:51 pm; edited 3 times in total
okay bio's under construction sorry im super lazy and i have an essay to write  



added voai, luke, alicia, and elliot under relationships. if you want your character to be added just let me know!! c:
Woah I edited some stuff howsabout that!

*Added Arthur, Fale, and Iryx to the list.
*Changed Hated and Despised to Despised and Feared, so I could accurately portray how excruciatingly intimidating Iryx is to Nadine :L
*Updated Voai and Elliot's entries
*Made some small adjustments to Luke's entry to help with sentence flow and shit
*Changed Nadine's relationship status    
If you're looking at that there relationships tab all sad cuz your name isn't up there maybeeee tell me to add you??? Please??? I need friends

Bio will be finished soon, I've been busy as shit :B
_________________
"It would be easy to get lost up there, wouldn't it? To find someplace very far away, where you could spend the rest of your life in peace and happiness."



Posts

: 321


Join date

: 2015-06-10




---
Permissions in this forum:
You
cannot
reply to topics in this forum