Authorization code entered, please wait for verification
...
...
...
...
...
...
Verification confirmed, welcome, [REDACTED]
Please standby
...
...
...
-WARNING-
ANY INFORMATION REGARDING DETAILS OF THE SSV LONDON AND IT'S EMPLOYEES ARE CONSIDERED CLASSIFIED. ANY SHARED INFORMATION IN CORRELATION TO THE LOCATIONS, NAMES, APPEARANCE, AND MISSIONS OF ITS PERSONNEL IS PUNISHABLE BY MILITARY LAW. ANY OFFENDER IS LIABLE TO BE TERMINATED BY SPEC-WAR III.
...
...
Displaying transfer file #448677
Vask, Bib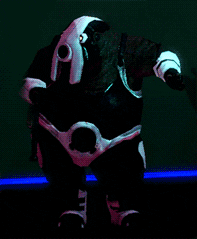 ...
---
General Information
Character Name:
Bib Vask 
Nick/Pet-Names:
Bib, Vask 
Gender:
Male 
Homeworld:
Irune 
Age:
27 
Height:
4.1 Forearms 
Weight:
189 Lbs 
Hair Color:
Unknown 
Eye Color:
Unknown 
Build:
Ectomorph 
Demeanor:
Outgoing, Eccentric, Occasionally Stern 
Education:
Homeschooled 
Birthcode:
315-747-9701 
Birth Sign:
Scorpio (by human standards) 
Alignment:
Lawful-Good 
Affiliation:
SSV London Crewman
Attributes:Strength:
12/20
For his race, Bib is up-there in terms of capabilities.
Dexterity:
15/20
Bib has a surprisingly soft touch and is typically good with his hand-eye coordination.
Constitution:
11/20
Able to take a few hits.
Intelligence:
10/20
Bib's a simple man who's taken a liking to the simple things in life. Explosions, women, and barbecue sandwiches.
Wisdom:
10/20
Bib has seen some things, but still has a long way to go. He's not the type of person you'd soul-dump your problems to and expect a good solution from.
Awareness:
15/20
Being an explosives specialist has put Bib a little bit on edge. He finds himself picking up on small details, and has a acute sense of hearing, even for a Volus.
Charisma:
12/20
A little on the charmer side, Bib's eccentric personality seems to draw attention to himself, for better or for worse.
Luck:
8/20
He's a Volus. In a combat unit.
A Quick Consensus:
A man, a legend, a Volus. A narcissist and a lover of small things, Bib finds himself being particularly amiable without even really going for any entertainment value. Born free under an open sky, away from the space ports and vast cities, Bib has contained within him a particular nature of character. He bears a strong disdain against roguery, and law that protects such action; though he understands that strength can be measured in a thousand ways. He is blunt, though perhaps quiet and reserved in counsel, speaking most around trusted companions. He is accustomed to a world where written lines do not stay blades. When applicable, he adheres to codes of honor and philosophy over the written dogmas of kings and nobles, moving ever on-wards with a somber resolution. To survive in the world as he may, refusing to back down to any force. It is his hope that wherever he may walk, that he may find a tale to be sung, and have his own place in it. If not for the thought of ever-lasting glory, it is some sense of righteousness and goodness that still exists inside a scarred chest.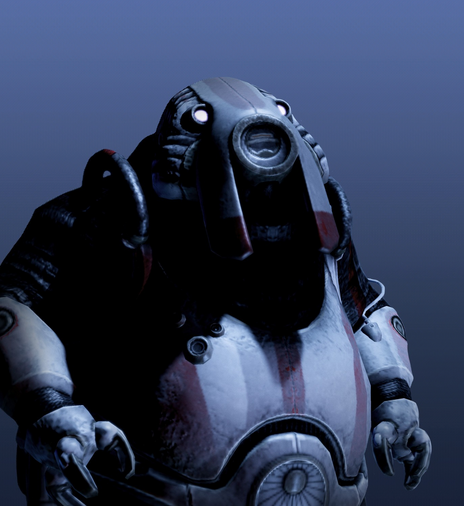 Character TraitsPractical:
A man believing that actions speak louder than words, Bib is the type of person to get things done, rather than theorize.
Hardy/Determined:
Unwilling to back down from most challenges, Bib has contained within him a strong sense of courage and determination.
Direct Action:
Many people seem to beat around the bush with either words or actions. Bib is not one of these people.
Comical:
For better or for worse, Bib is just naturally comical.
Pyromaniac:
Bib's fascination with explosives is probably not the healthiest career choice he could have taken.
Bold:
Bib's too bold for his own good, at times.
Trusting:
Bib's too trusting, as a result of wanting to look for the good in people.
Raw Physical Power:
Being a Volus has it's disadvantages. The raw physical aspects of it are one of them.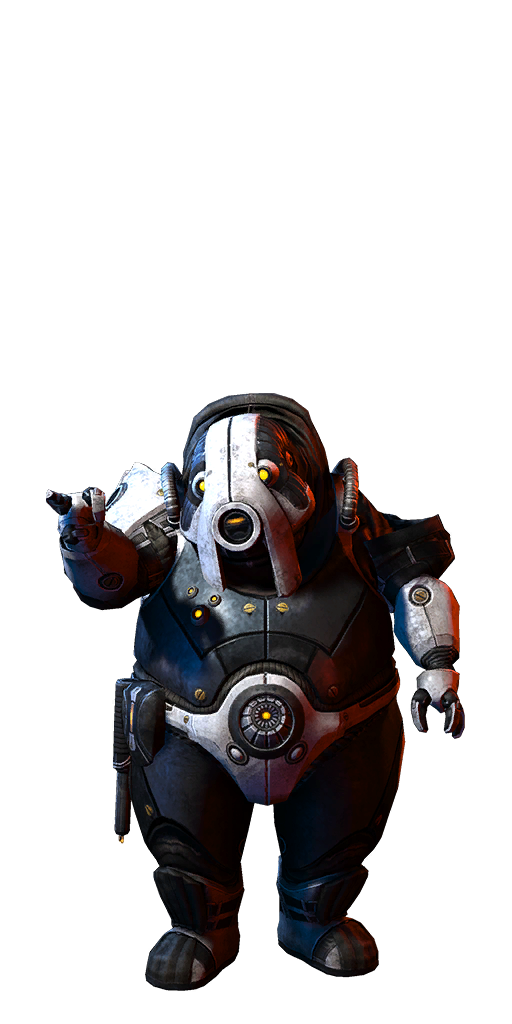 "Here's to you, kid!"
Vocal Sample
Admired
|
Well-Respected /Exceptionally Good Friend
|
Friend|Acquaintance|Neutral|Mixed|Disliked|Particular or Strong Dislike| † = Deceased
---


D. Jorkakt: "She likes me, she -really- likes me for some reason."

I. Drios: "A member of the rakhana-clan. He fascinates me on a whole other level when we talk, just the two of us."

R. Arglack: "The only member of the tuchanka-clan that I've met on the ship so far. I have great respect for him, and enjoy his company."

D. Petalonias: "Darius has a couple of interesting qualities about him. While he's intelligent and assertive, he has a tendency to be 'interesting' while inebriated."

D. Petalonias: "Draven, the more serious of the two brothers. I admire his work ethic along with the damage he's able to deal with the battery weapons."

A. Liddel: "The supposed 'coffee-maniac' of the ship, according to a couple of people. She seems very nice. Eyelash game on point."

A. Katsuro: "Strange."

† N. Hart: "The Captain. He was a good man, I wish I could have known him better before his passing."

N. Olla: "A fellow infantryman, she seems like a nice person."

V. T'neava: "Another crewman. I feel similar to her as I do with Nadine."

B. Doughty: "A very polite, but young not-so-doctor."

I. Nicola: "The new man in-charge until we acquire a new Captain. He's stricter than Hart, and I appreciate his efforts to maintain order."

N. Telesca: "While I don't know much about her, I think she's taken some sort of liking to me. I like her big rifle."

N. Bruckner: "Noah's pretty alright."

L.I Xiranua: "Lila's a migrant-clan. She came off as fairly friendly, and I wouldn't mind speaking with her again. I think Doctor Brian likes her."

L. Gautier: "Kind of like a friend of a friend. I don't mind talking with her."

N. Merigold: "I've heard her name, but I can't quite put a face to it."

Z. Gaalun: "While we've been introduced, I haven't actually spoken more than a few words to him."

I know I missed names. Feel free to let me know if you want the Legend's opinion on your character.
Last edited by Nazz on Fri Apr 08, 2016 4:16 pm; edited 15 times in total



Posts

: 244


Join date

: 2015-07-27



YoU fORGOT SomOnE




(Lila'Ieamas vas Xiranua)



Posts

: 24


Join date

: 2016-03-17


Age

: 16






Posts

: 30


Join date

: 2016-03-31


Age

: 24


Location

: THE LAND OF TEA






Posts

: 114


Join date

: 2015-08-11






Posts

: 47


Join date

: 2016-03-19


Age

: 26


Location

: The Moon



MATE, NAOMI WAS THE ONE WHO SPOKE TO YOU AND DRUSS AND SHIT. OMG WOW RUDE! SHE EVEN HUGGED YOU AND HER! Rooooooooooood!



Posts

: 47


Join date

: 2016-03-19


Age

: 26


Location

: The Moon






Posts

: 68


Join date

: 2016-03-17





Similar topics
---
Permissions in this forum:
You
cannot
reply to topics in this forum