Authorization code entered, please wait for verification
...
...
...
...
...
...
Verification confirmed, welcome, [REDACTED]
Please standby
...
...
...
-WARNING-
ANY INFORMATION REGARDING DETAILS OF THE SSV LONDON AND IT'S EMPLOYEES ARE CONSIDERED CLASSIFIED. ANY SHARED INFORMATION IN CORRELATION TO THE LOCATIONS, NAMES, APPEARANCE, AND MISSIONS OF ITS PERSONNEL IS PUNISHABLE BY MILITARY LAW. ANY OFFENDER IS LIABLE TO BE TERMINATED BY SPEC-WAR III.
...
...
Displaying transfer file #448677
Shields, Saige
...
---
General Information:Character Name:
Saige Shields
Nick/Pet-Names:
N/A
Gender:
Female
Homeworld:
Luna
Age:
26
Height:
5.7 Forearms
Weight:
138 Lbs
Hair Color:
Brown
Eye Color:
Green
Build:
Ectomorph
Demeanor:
Outgoing, Eccentric, Occasionally Awkward
Education:
Primary, Secondary, Naval Academy Graduate
Birthcode:
411-995-9903
Birth Sign:
Capricorn
Alignment:
Chaotic-Good
Affiliation:
SSV London Helms--woman?
Attributes:Strength:
9/20
Saige is kind of a wimp.
Dexterity:
16/20
With pretty good reflexes and hand-eye coordination, it's no surprise that Saige is a pretty solid pilot.
Constitution:
9/20
Still a wimp.
Intelligence:
11/20
A person of average intelligence, Saige is definitely not a part of Mensa.
Wisdom:
10/20
Saige has seen and experienced some things, but would definitely not classify as a guru or a buddha.
Awareness:
15/20
As a pilot, Saige's awareness is particularly high.
Charisma:
10/20
Saige doesn't tend to attract people or drive them away.
Luck:
10/20
The cards are neither in nor out of her favor.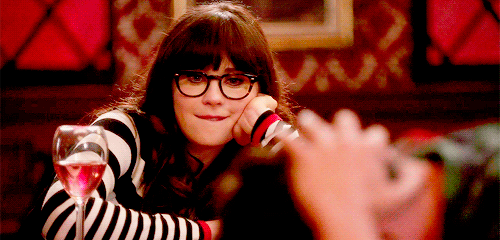 A Quick Consensus:
An eccentric young woman who found her way aboard the crew of the London. She's quirky to a fault and tends to find herself getting into all sorts messes, be it social-oriented or otherwise. What was once a common ordinary girl has been shaped and molded into something else by life in the military. Though she's often awkward, she's by no means dumb or stupid. She has common sense, which doesn't appear to be very common nowadays. Most people quickly find themselves a place in her heart as she's generally easy-going and light-sided, as opposed to the bad social vampires who find interaction to be similar to sunlight. With subtle nuances between her facial expressions and her body-language, Saige tends to be straightforward with her reactions in contrast to those who bottle up their emotions.
A younger Saige (left), attending the Dartmouth Naval Academy.
Character Traits:Steeled:
Able to tough her way through most nerve-racking or intense situations, Saige has nerves of steel.
Easy-Going:
Able to be outgoing or laid back depending on the occasion, Saige is able to mesh with other people fairly easily.
Quirky:
For better or for worse, Saige is quirky. Some people love her for it, others find themselves being turned away because of it.
Risk-Taker:
Being a risk-taker is in her blood. This could be for better or for worse..
Anemia:
Born with a bodily deficiency regarding the absorption of Iron, Saige requires supplements.
Raw Physical Power:
Being a scrawny pilot has it's disadvantages. The raw physical aspects of it are one of them.
Vocal Sample
Six Unnecessary Facts:
i. Saige is an only-child.
ii. Saige cannot play an instrument.
iii. Saige loves to dance, but she's godawful at it.
iv. Saige grew up without a mother.
v. Saige is a lover of little things.
vi. Saige says 'clam' instead of 'calm', and 'raisin' instead of 'reason'.
Saige-isms:
Spoiler:

"Do you want me to make you a flow-chart for the naval and marine rank structures? I mean -- I have a white-board, I could do it."

---------------------------------------------

"Even so! She's an Admiral! Where's the rest of our ten-or-so ships under her command? What the flying fuckeroni is going on here?"

---------------------------------------------

"Well, that party broke up real ricky-tick."

---------------------------------------------

"I'm actually an avid fan of the BKC. Big Krogan Co -- no, you know what. That sounded a lot funnier in my head. I'm not *actually* a fan of -- y'know, that."

---------------------------------------------

"You're asking good questions again. Stop that."

---------------------------------------------

"Why don't we have an emblem? Because knowing our crew, it'd probably be a paper maché -- thing, colored with crayons, since you people already ate all the fuckin' paint!"

---------------------------------------------

"We'll call the mockumentary 'The Bird That Broke The Lion's Back'. I'll make you a star, Hermies! Or, at least, if that fails -- Nicky can make you an *adult* star."

---------------------------------------------

---------------------------------------------
Admired
|
Well-Respected /Exceptionally Good Friend
|
Friend
|
Acquaintance
|
Neutral
|
Mixed
|
Disliked
|
On The Shit-List
|
† = DeceasedS. Elspeth
: "Ellie. I've known her for quite a while, prior to our transfer to the London. Probably my best friend."
D. Petalonias
: "Darius is one of the fire controlmen. Strikes me as kind of a cool cat -- or well, bird. Raptor?"
A. Griffis
: "Another pilot. She's really fun to banter with."
R. Arglack
: "I tend to call him big-guy. I tell him he scares me, even though he doesn't really. I get the feeling he's really just a big softie."
I. Nicola
: "Apparently likes my company a lot more than he lets on. Ditto. Nicky's a solid guy, I like having him around."
D. Villius
: "A jackass that I keep forgetting is an actual person, too, so I don't blame him. I like talking to him when he's not hammered or suffering from his midlife crisis."
K. Kassel
: "An Asari button-pusher. A -
professional
- button-pusher, at that. She seems like she might be a fun sort."
N. Bruckner
: "Had a pleasant talk with him. Would do so again."
M. O'Donnell
: "One of Brian's co-workers. He seemed nice in the few minutes that we spoke."
M. Laurencine II
: "Mikey's a cool guy. I sort of bamboozled him when I gave him the brush-off unintentionally. I hope he's not upset."
G. Shultz
: "The Lieutenant-Commander, my boss. He seems like an alright fellow. He's told me that I do a good job."
J. Oxford
: "Jayce is okay, we don't talk much though."
S. Clarke
: "Ellie's friend. I enjoy having her around. Would get to know."
L. D'Kallos
: "The first Asari I've really spoken more than a few words to. She strikes me as a fun sort."
W.K. Brayton
: "Had a bit of a meltdown and freaked me out a little bit. He's nice, otherwise."
I. Drios
: "I get a little uneasy when he's around. He strikes me as a closet-sociopath."
L. Valla
: "Not the most intelligent person I've had the displeasure of getting to know. Flies off the handle and threatened to kill me. Okay, that happened."
R. Praasi
: "Ellie's moon. I've heard some stuff, she makes me feel uncomfortable."
N. Merigold
: "The type of person to lead others on. Ellie and I are in unanimous agreement that she's just a royal cunt."
B. Doughty
: "Brian. I never thought that I'd say it, but he's actually worse than Naomi. At least she had the decency to not take advantage of someone after leading them on."
Last edited by Nazz on Fri May 06, 2016 5:11 pm; edited 15 times in total
_________________
Updated. If I missed you, feel free to comment.

Note; I only intend to add people the character has actually interacted with.
_________________
Did a bit of an overhaul;

Updated the photos.
Updated the Saige-isms tab.
Updated the vocal sample.
Updated relations;
Argy
Nicola
Dio
Naomi


If I missed you. It's 4:30. Just tell me.
_________________
Savannah Clarke? Ya' already forgotten me, Bud?



Posts

: 17


Join date

: 2016-04-10



Layna?! That Asari that was 99% behind supporting your lion documentary!
Last edited by Snowy on Wed Apr 20, 2016 10:27 am; edited 1 time in total



Posts

: 63


Join date

: 2016-04-11


Location

: My Winter Fortress



What about Praasi ? R. Praasi

 ?



Posts

: 29


Join date

: 2015-08-16



Added;

Layna
Rassilia
Savannah

It was late when I last updated. Ily still.
_________________
Erm, I think you might have gotten Naomi mixed up with someone else? I havn't even spoke to your character, or this "Ellie" person. (I don't even know who this Ellie is oocly either.) Confusion.



Posts

: 47


Join date

: 2016-03-19


Age

: 26


Location

: The Moon






Posts

: 68


Join date

: 2016-03-17





Similar topics
---
Permissions in this forum:
You
cannot
reply to topics in this forum